Partner
Global professional OEM manufacturer in the field of EV charging and HV connection.
Partner
Professional OEM producer for domestic well-known car companies and European EV gaints
Products
Worldwide Charging Solutions Provider
EV Charging Cable
EV Charging Inlet
EV Connector
EV Charging Station
Charging Module
HPC Solution
---
This product is used to supply AC power to electric vehicles and different power (3.5kw, 7kw, 11kw) is provided. The product consists of a wall box, a charging connector and cables, it support both column installation and wall installation, a charging connector holder is also provided as optional. This product supports bluetooth connection or Swiping ID card connection.An emergency stop button is provided in the side of the wall box for the urgent case. The product offers IP55 sealing protection for a good outdoor use. A friendly lamp ensures a good interface between human and machine..
MORE INFO ⇀
About Kangni
Nanjing Kangni New Energy Auto Part Co., Ltd. mainly carries on business of design, manufacture and sales of Charging assembly, HV wiring harness, HV module, EV Charging cables, AC & DC EV Charging Stations.
MORE INFO ⇀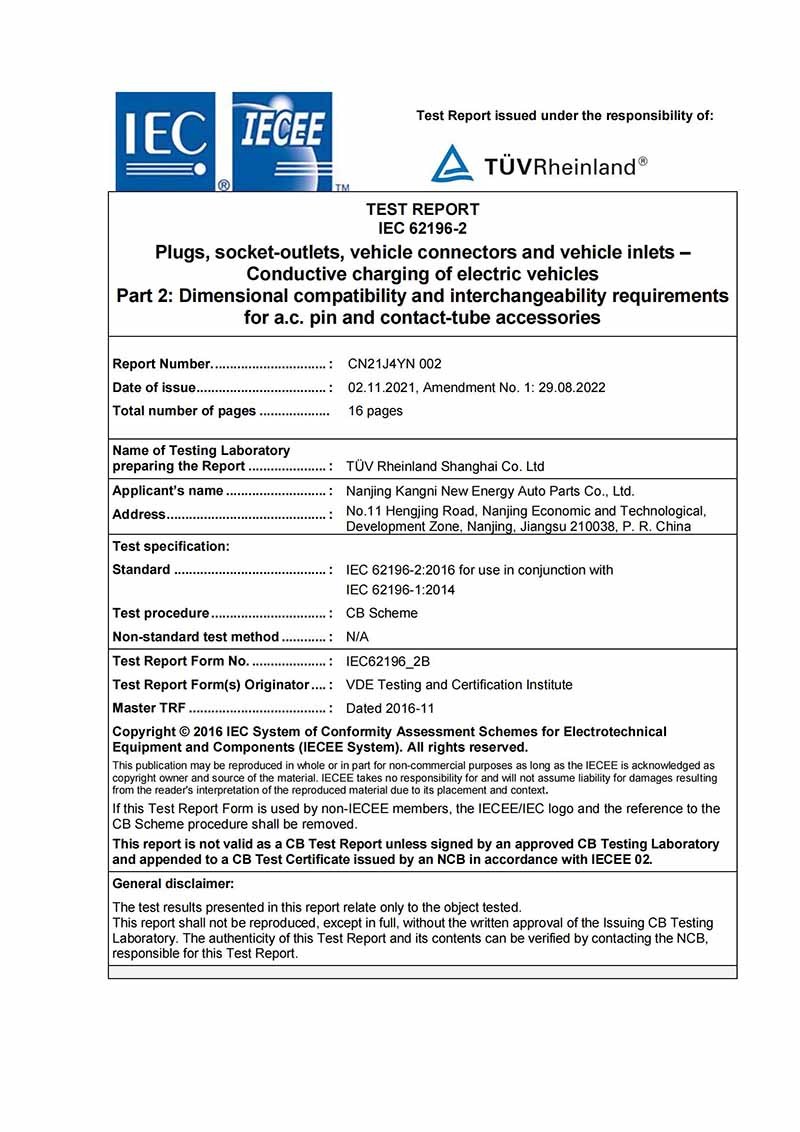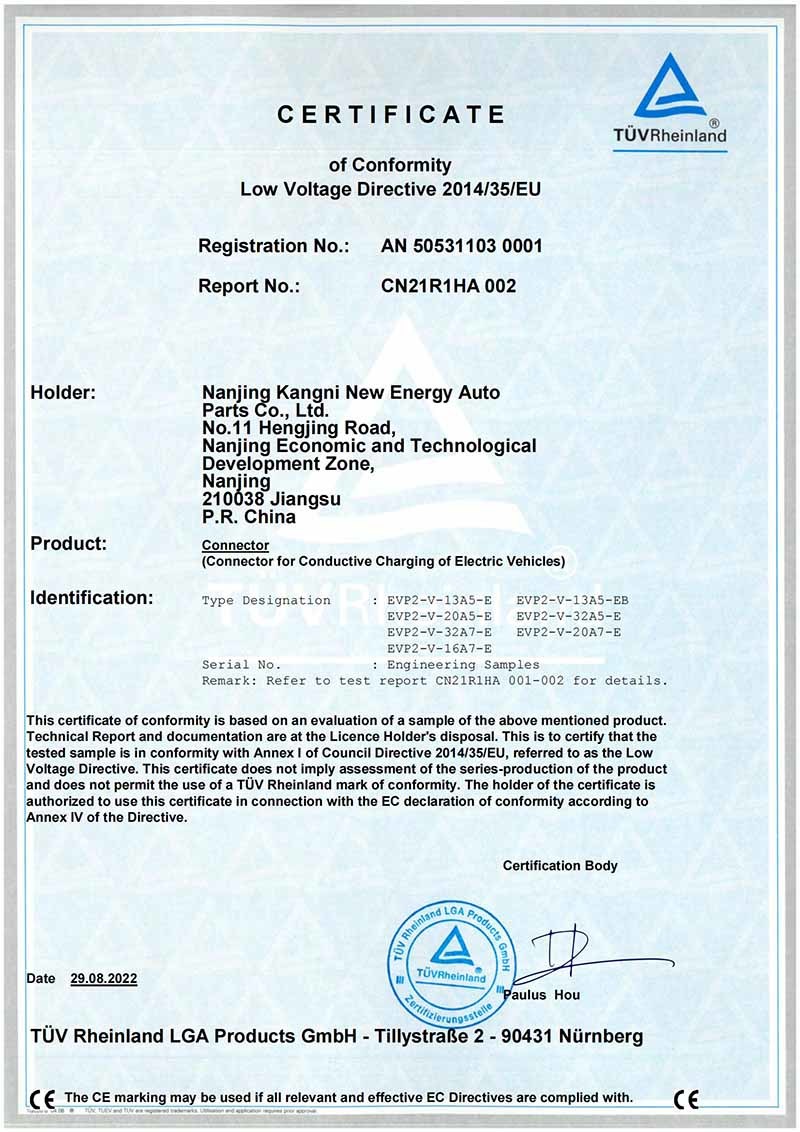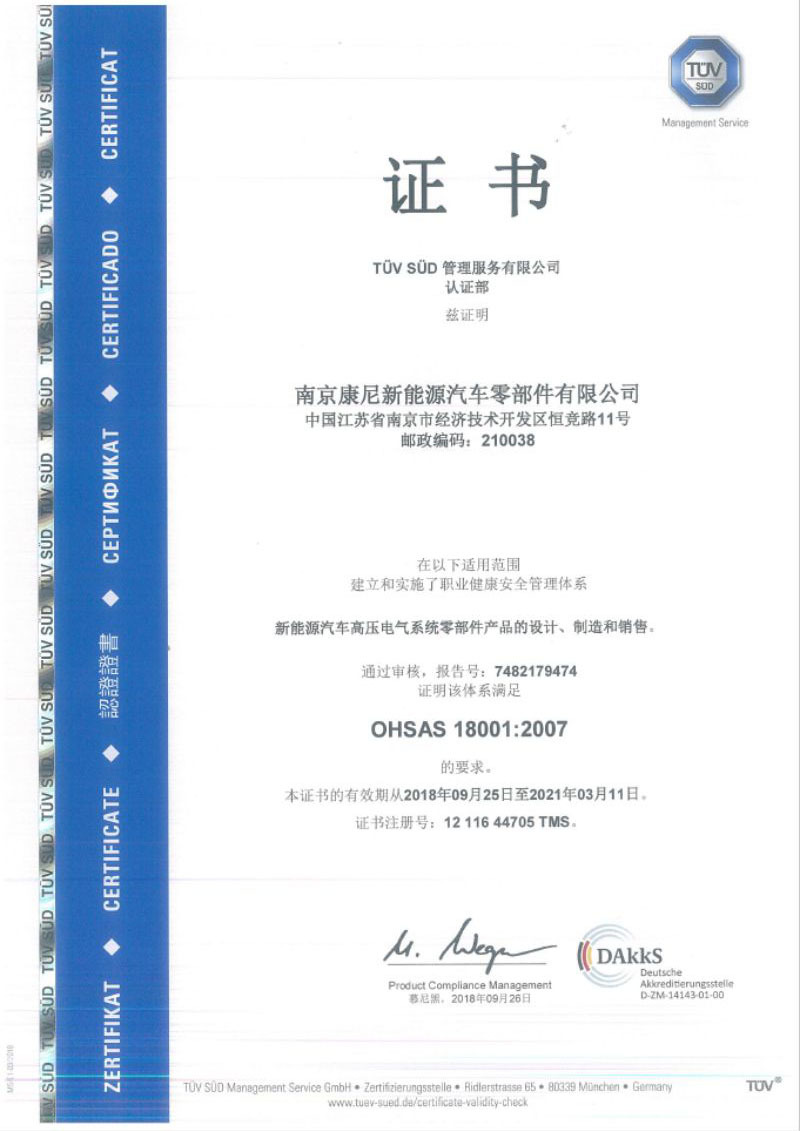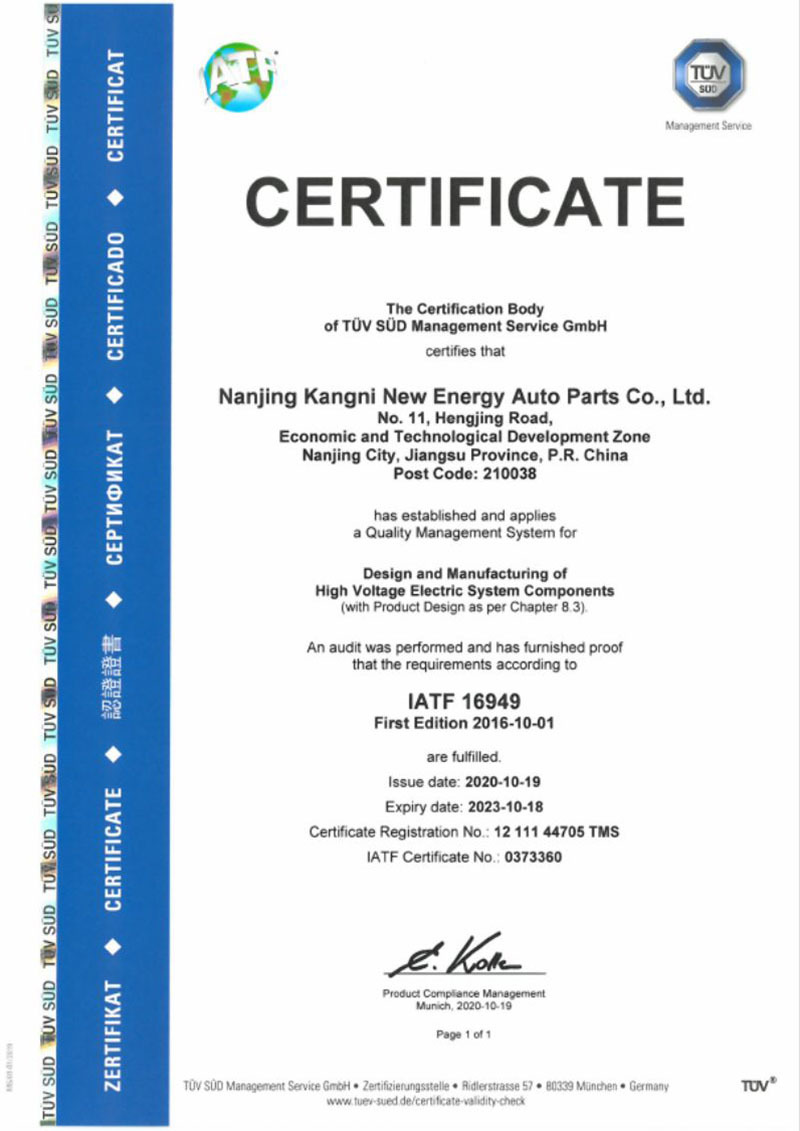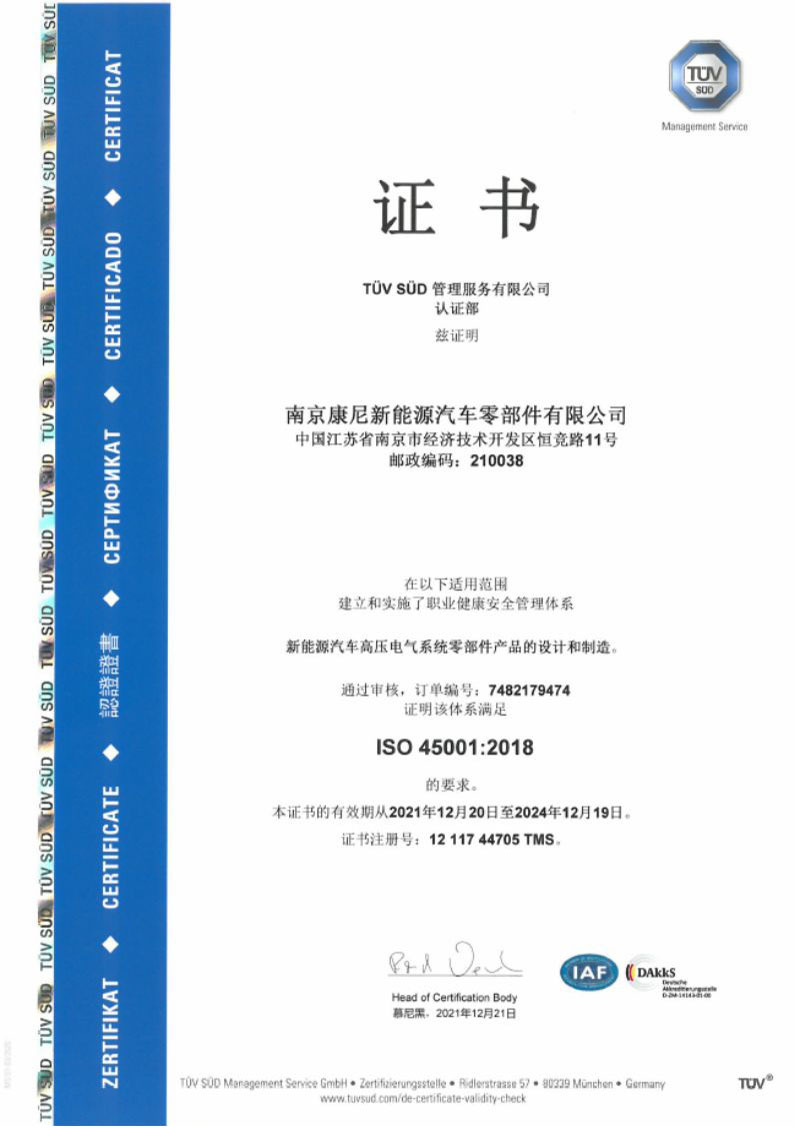 Customized service
Redesign of external appearance and even functional customization in order to make exclusive EV charging products for our clients. 
MORE INFO ⇀